Startup Retail Service Exceeds Financial Goals in Year One
Training Results Seen Immediately at $7 Billion Company
High-Growth Regional $1 Billion Company Resets to Become a National Powerhouse
Startup Retail Service Exceeds Financial Goals in Year One
BACKGROUND
Three business founders were extremely excited about opening a one-of-a-kind sports facility, led by a former female professional athlete.  While a couple of the founders had business experience, none of them had ventured into entrepreneurship or had a marketing background.  So, with an exciting vision and a very long to-do list to prepare for opening, they contacted Female Forward to help with developing the brand positioning and marketing strategy.
The Female Forward team was excited to partner, as the founders believed they had a right to win with not only male athletes but also female athletes, led by company's female professional athlete.  Because the business was a startup, it was critical to first identity a short list of priorities for investment.
ACTION PLAN
In order to determine the highest leverage positioning and marketing priorities, we started by interviewing a variety of potential prime prospects for the brand.  As a result, we were able to prioritize which group(s) of potential customers had the highest sales potential, as well as the media to reach them and the message to convert them.
Simultaneously, we conducted a landscape assessment to understand the competitive environment and combined that knowledge with the consumer interview insights to identity a unique brand positioning for the client in the market.  The positioning included a brand story used for marketing purposes as well as a tagline, which is in all marketing touchpoints, including their local television ad.
With the brand positioning or "north star" now established, we briefed a designer to develop their brand assets, including the logo, font, colors, website, and even décor for the retail space to match the brand positioning.
Lastly, we combined the brand positioning with the consumer insights to develop a marketing and media strategy, including a marketing calendar to reach their highest-potential customers with visuals and messaging especially relevant to their target audience.
RESULTS
Business broke even within 3 months, despite COVID restrictions
Team achieved 160 memberships in the first twelve months, +60% versus their year 1 goal
Business is already adding capacity to accommodate the increased foot traffic

~ Founder
"We enrolled Amanda to help us shape our brand from the very beginning--we only had a brand name, and the facility was just beginning construction! Amanda quickly interviewed target customers to develop a proposed brand strategy, partnered with a designer to ensure the brand strategy came through in the visuals for the business, and then developed a launch year marketing plan. She also counseled us through the pandemic, seasonality, and business partnerships, and ensured our staff was involved. She was easy to work with and taught us many marketing and business lessons. Despite being a new business and only open 5 months so far, progress has been very positive as a result of the strategy and plans Amanda helped us develop! On top of her Business, Organization, and Marketing savviness, she is one of the most ethical and balanced professionals I have worked with."
Training Results Seen Immediately at $7 Billion Company
BACKGROUND
An executive at a $7 billion company had been in her role nearly a year, and had discovered the organization had a tendency to:
• develop nearly 100-slide PowerPoint decks
• send complex emails without clear direction
• share data without conclusions and a "so what"
In her past role, she had grown accustomed to one-page summaries that generally followed an organization-wide framework that made digesting the information and making a decision easier. She wanted to shift her team from communication that centered on quantity to communication that was concise and efficient and demonstrated leadership thinking, which she knew would not only help leaders but also help save time for her team as well.
ACTION PLAN
Female Forward was delighted to partner with this executive and her team to develop a virtual half-day training session for her entire department of over 300 employees. First, the Female Forward team spent time interviewing individuals across levels who were considered strong in business communications to understand what was working and what could be improved, as well as best practices and case studies for the training content.
The Female Forward team developed the interactive content, which included a simple framework, examples, quotes, and exercises to engage the virtual audience. Additionally, the team partnered with the client's training coordinators to get expert feedback on the training, senior leader involvement during the training sessions, and developed a post-training plan to reinforce the key concepts.
Additionally, Female Forward was asked to lead a primer training session for the company's executive leadership team, including the CEO, as well as conduct one-on-one coaching sessions with select teams on high priority recommendations.
RESULTS
Training scored in the top tertile amongst participants
99% of participants felt confident they can implement the skills
Instant implementation with positive feedback from employees AND executive managers

~ Executive
"Amanda led the development of a critical training for our Commercial Organization, and facilitated the training for nearly 350 people virtually. The training received high marks, and we started seeing the participants implement the concepts immediately! Amanda also trained the Executive Team, and we now have strong support through the CEO to adopt the new framework. Amanda is terrific!"
NOTE - Experienced in training the following topics:
Developing a choiceful and enduring business strategy
Building a strong and magnetic brand strategy
Influencing others through effective business writing
How to sell with sizzling storytelling
Do this, not that to be a highly effective marketing leader
Building a strong manager/employee
High-Growth Regional $1 Billion Company Resets to Become a National Powerhouse
BACKGROUND
A newly-appointed Chief Growth Officer for a $1 billion company had a vision to elevate his business from a strong regional brand led by divisions to an iconic national masterbrand.  The business had been growing +70%, and had tremendous upside as the company currently has 1% household penetration.  Additionally, the company had just started acquiring businesses in new verticals.
In order to achieve the vision, the Chief Growth Officer had several questions:
How best should the products be organized to inspire future innovation while also being intuitive to key stakeholders? How can we drive more cross-sell across our different product lines?
What is the right branding strategy—branded house or house of brands?
What naming best brings the architecture strategy to life?
What is the naming strategy for acquisitions?
Additionally, the brand hadn't yet documented the brand's key positioning tenets despite a growing organization who hadn't experienced the brand at its origin.
ACTION PLAN
Female Forward was honored to partner with the team at such an exciting and critical moment in their growth, and was ready to develop clear direction for tough and complex business challenges.
First, the team conducted interviews with internal and external stakeholders, with the intent to understand the core principles of the brand that had contributed to the business' success (as they say, the "fruit is in the roots").  That information, in conjunction with extensive consumer research the business had just completed as well as a competitive review the Female Forward team led, a positioning pyramid was developed for the brand.  The positioning statement included a mission that was higher-order in addition to the functional benefits their products provided, as well as a brand character to inject personality into their brand and give their employees guidance on the tone-of-voice for the brand when interacting with customers.
With the brand positioning as a critical filter, the team developed options for how to architect or organize the business in a way that would be clear to customers but also inspire communication and innovation.  The organizing architecture the team chose included consumer-driven promises that enabled product cross-sell as well as new innovation ideas.
With a clear brand positioning and architecture as guides, the Female Forward team tackled the naming strategy as the business shifts from divisions to also include a more dominant Masterbrand, as well as principles for how to assess and manage naming for acquired businesses.
RESULTS
Architecture consumer promises already being used to brief their agency partner on new communication
CEO and Board are excited about the approach, and have approved additional resources to roll the strategy out to the market
Organization is reinvigorated about the business direction and potential, including cross-sell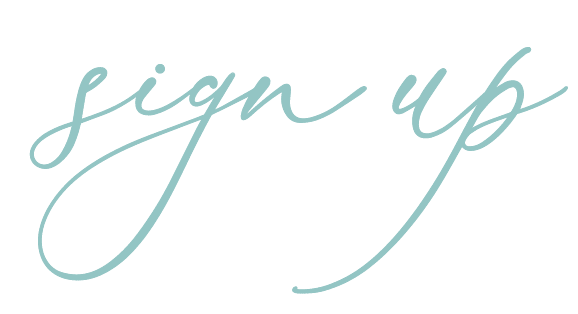 Become a Female Forward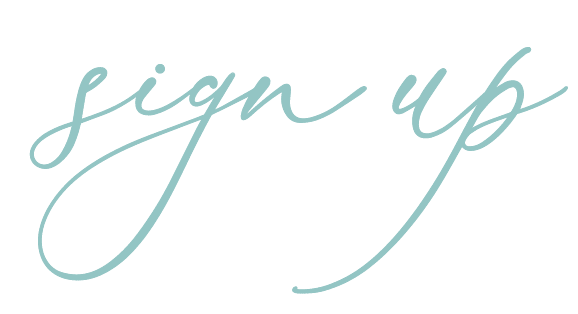 Become a Female Forward