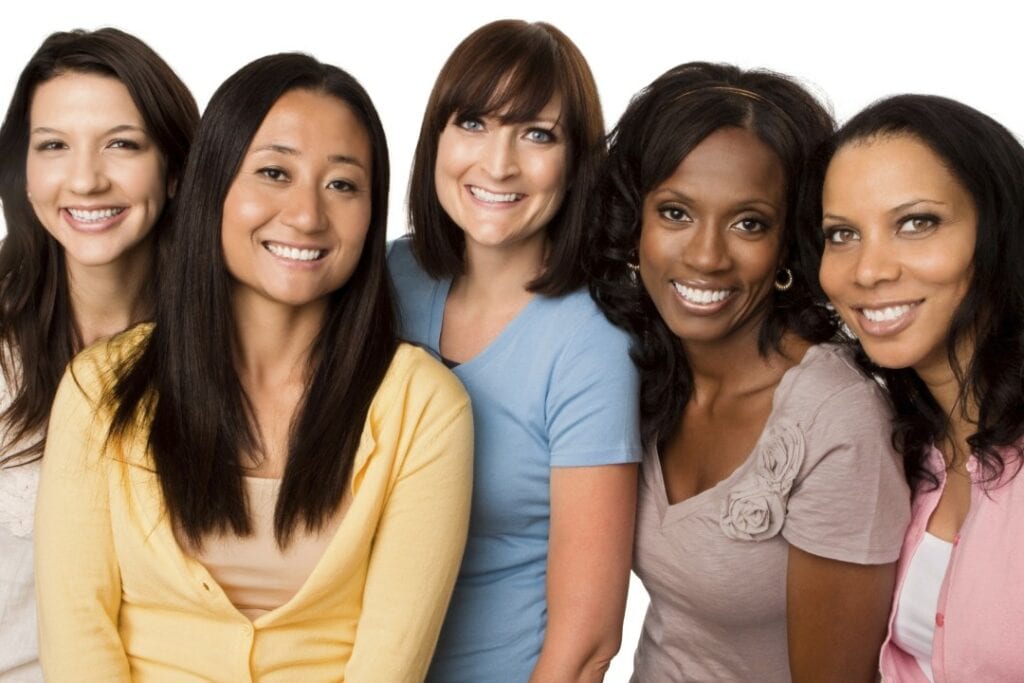 Why Women Say Advertisers Don't Get Them
Are you scratching your head on where to get another point of growth from (whether it is from existing customers or a new customer base)?
Is your messaging just not yet generating the sales or loyalty you imagined, especially with women?
Are you struggling to have your product or advertising break through the clutter to reach your target customer—women?
The questions you have may be a result of women not feeling like your brand "gets them". There continues to be a great divide between what women are looking for and how brands are connecting with them. In fact, in recent research by Kantar, 91% of women say advertisers don't get them.
This is despite the fact that women are the primary decision-makers in large categories, such as:
Financial: Women handle 85% of all checking accounts and 75% of family finances, and control or influence over half of family investment decisions
Auto: Women buy 60%+ of new cars and have 95% of veto power on a vehicle purchase
Tech: Women make 63% of personal computer purchases and 89% of consumer electronics purchases
Home Ownership & Improvement: Single women buy nearly twice as many homes as single men and are responsible for 61% of major home improvement products
Medical: Women make 75% of the decisions for over-the-counter drugs
Why is there such a large discrepancy? I believe this is because marketers have underestimated just how powerful the purse is and need to make a few adjustments to their marketing and sales approaches to meet her where she is. And the brands who prioritize winning with women have the potential to not only drive short-term sales, but build long-term fans (and let's hope that brand is yours, not your existing competitor or an emerging brand).
So, how can you better serve her? Try these three strategies to grow your sales with women:
(1) Don't underestimate her role in the decision-making process. I recently heard a story from a successful female entrepreneur who dreamed of buying her husband a truck. So, she and her husband went to the dealer, and the sales person approached her husband to kick off the conversation. The sales person was shocked when she interjected that she was the one purchasing the car, and can you imagine how far his jaw dropped when she also mentioned she was prepared to pay for it in cash?!?
Based on the statistics I shared earlier, a woman simply can't be ignored in the sales process as she is either making the decision OR strongly influencing behind-the-scenes. Make sure to acknowledge her, ask her what questions she has, and LISTEN to her opinion—I guarantee what seems like a small gesture will set you apart from your competition.
(2). Be prepared for a longer sales cycle with women. Women are wired to take in the full context of a product purchase. In fact, some research reports that it can take women 40% longer than men to make a decision because she spends time researching, asking questions, and seeking expert opinions (whether the expert knows the industry or whether it is neighbor or friend who has made a similar purchase).
Electronics are such a great example. She may do online research, go into a store to talk with the associate and test out products, return home and ask a few friends or neighbors, check out online reviews, and then make her decision. So, if the sales person is pushing hard for a sale too early in her sales cycle, they risk losing her trust (and ultimately the sale). However, if you answer her questions and perhaps even share how you can save her time or money if she makes a decision in the moment, you just might have a customer for life.
(3).Talk about the product or service benefits and showcase beautiful design to win her over from your competitors.
Interestingly, the female brain has larger connective tissue between the right and left hemispheres, and as a result, she sees products and marketing more holistically (or as I like to say, she sees both the art andthe science). She wants to not just know how a product works, but what it will do for her. And, a beautifully designed product could win a tie-breaker if the performance is similar.
For instance, women want to know how many photos the iPhone will hold (rather than how many gigabytes of memory it has), or is interested in just how easy the remote control is to operate with the new TV rather than how high def the picture really is, so make sure your product and service benefits talk about the impact to her life (and less about how they work).
And, do not underestimate the power of design! Oftentimes design is a tie-breaker for women, but is overlooked by male designers and engineers who are focused on efficacy, not aesthetic. Think about the how popular the rose gold iPhone was (or if you come from my generation, the metallic Nokia phone).
I must admit that I was guilty in the past of focusing quite a bit on numeric claims to talk about the products I worked on ("gives you 30% shinier hair" or "protects up to 40% better"), yet some of the most successful products I worked on with Always and Tampax brought a beautiful aesthetic to what was otherwise an ordinary product, and it was the design that led to double-digit year-upon-year sales growth.
Follow these three strategies to "get" women, and watch your sales follow.